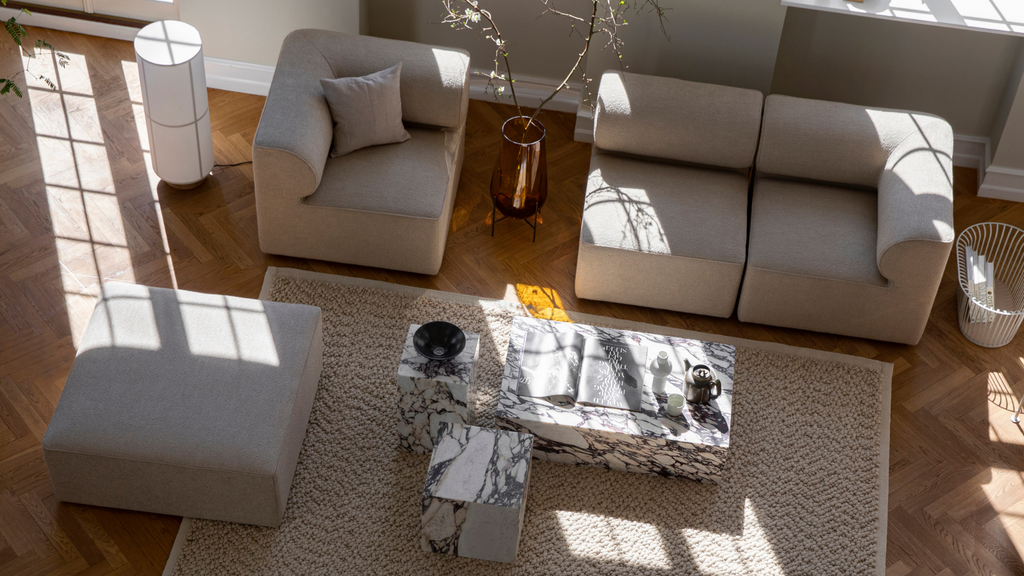 Curating space can be tricky. It takes time and whether it is your living room, office or dining room, these spaces are a reflection of you, your personality and how you live. We're sharing some inspiration and things to think about to make this creative process smooth and enjoyable.
Where to Start
There are a few ways to kick-start this process to make your search for the perfect pieces a bit easier. 
First, check out some inspiration to get an idea of what you like and don't like. (We have some inspiring content on our website and instagram for reference!) Once you've screen-shotted and saved a few ideas, find the common denominator in your inspiration - this could be a specific colour scheme, material or aesthetic. Inspiration can also come from a painting, sofa, or rug that you already have and want to incorporate in your space. 
Next, you can start to curate your space around these items or styles. Before choosing furniture and pieces to fill your space, its important to decide how your space will be used and arranged so that you can find pieces that will best suit the experience that you are trying to curate. Will you need lots of seating for entertaining guests with a large coffee table for drinks, games and snacks? Or is this a comfy, intimate reading space for one - in which case you'll need the comfiest lounge chair, plenty of blankets and candles and a side table at arm's reach for your cup of tea. 
Investment 
A good way to keep your space current for a long time is to invest in timeless, quality staple pieces that won't go out of style, even as you decide to update or change your space. When curating a space, these investment pieces can act as a guide for choosing other decor and furniture for the space. This could be a sofa, chair, coffee table, or rug. When investing in a piece, the safest option is to stick to neutral colours, but if there's a piece you love, make the rest of your space work around it! Check out our guide to choosing the perfect sofa. 
Decor + Personal touch. 
When curating your space, there are different ways to add decor and accessories depending on your style. Adding accessories like plants, vases, candles, trays and bowls will also allow you to add fun colours and textures in small amounts - so have fun with these, move them around from room to room, and don't be afraid if they contrast the rest of the space a bit! In addition to these accessories, adding a personal touch to any space will make it instantly more inviting and interesting. Family mementos, your favourite books, records, or travel souvenirs can act not only as decor but also as conversation pieces. Display these items on a coffee table or bookshelf in combination with your other decor pieces for the best creative display.