Master of Chairs - Hans Wegner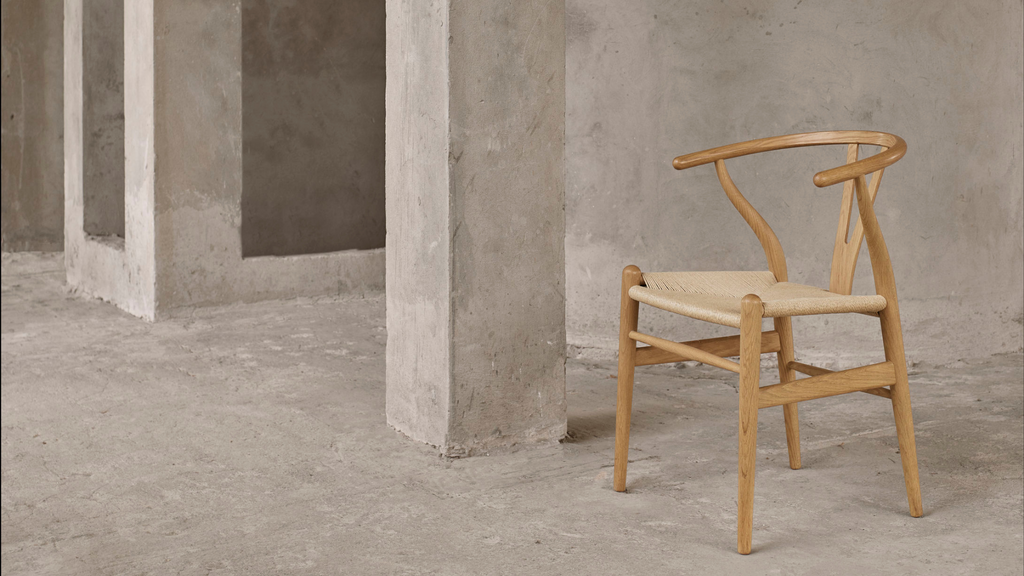 The Danish architect Hans Wegner is considered a pioneer within furniture design and righteously so. Often referred to as the master of chairs, he has created almost 500 in his lifetime and many of them are considered masterpieces. Wegner is most well known for the CH24 Wishbone chair, which he designed for Carl Hansen & Søn in 1950 and it has remained in production ever since. 
He was born in 1914 in Tønder, a small town in southern Jylland, the mainland of Denmark. Wegner began his journey into design and furniture making already at the age of 14 when getting accepted as an apprentice with Danish master cabinetmaker H. F. Stahlberg. Later on, he moved to Copenhagen and attended the School of Arts and Crafts equipping him with the skills needed to embark on his lifelong quest of furniture making. 

Part of the so called "Golden Age" of modern Danish design, foreigners have often asked him how the designers of this era created the Danish style, to which he replies " ...it was a continuous process of purification and of simplification – to cut down to the simplest possible design of four legs, a seat, and a combined back- and armrest."
With his background in cabinetmaking as well as being a skilled carpenter, he had a meticulous eye for detail and a true love for wood. This made him an expert in how to integrate exacting joinery techniques while still respecting the wood and its characteristics. He also had a curiosity about other natural materials, as seen on the Easy chair where the seat and back are paper cord. This curiosity for other materials created a beautiful blend that enabled a sort of natural softness to the otherwise formal minimalism.
His work is being exhibited all over the world, including MoMa in New York, and he has won numerous prizes for his designs such as the Lunning Prize in 1951 and the Prince Eugen Medal for "outstandig artistic achievement." Wegner said of his work, "I have always wanted to make unexceptional things of an exceptionally high quality." and you can be certain that's what you will get in a Wegner chair.
Many of his designs have been created exclusively for Carl Hansen and Søn and we at Hut K feel honoured to be carrying forth this design legacy.