How to Find the Perfect Sofa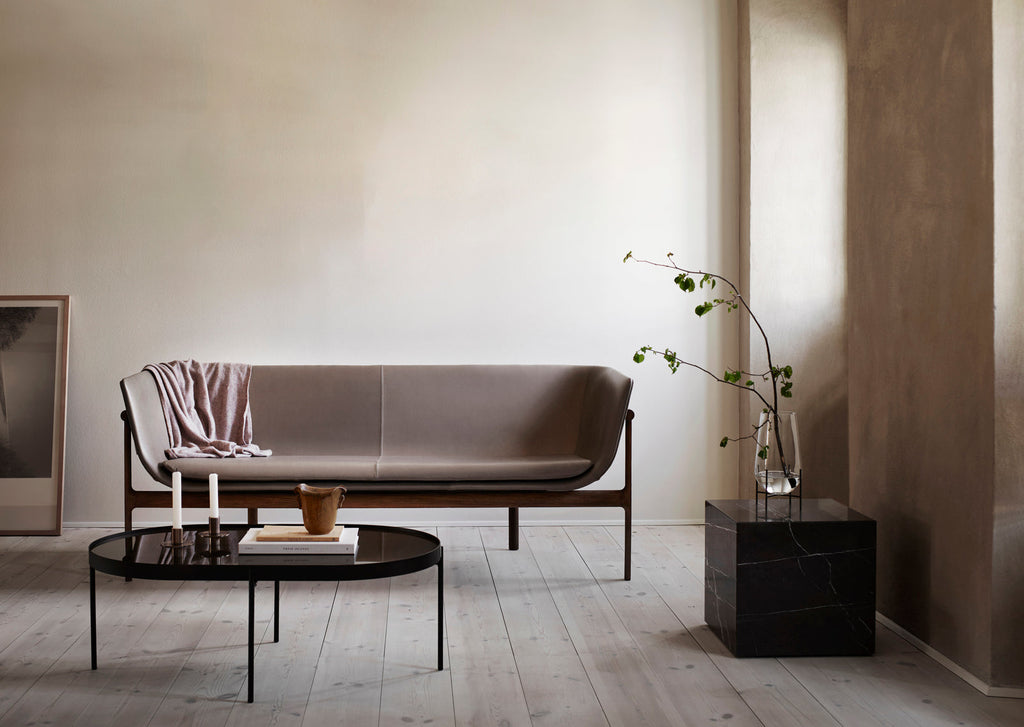 If you're considering buying a new sofa, be it finally upgrading the piece you inherited from your aunt or downsizing from a sectional to something that fits better in your condo, you may be overwhelmed with where to begin.
We hear you, and we get it!
Here is our guide to finding the perfect sofa. Feel free to contact us with any specific questions you may have.
Here are a few of our favourites and why we love them,
along with a little bit of info to help you on your sofa buying journey:
If you're looking for comfort, look no further.


Extra deep seat and lower profile lends a lounge-y and laid back feel. 
Innerspring core cushions are surrounded by high resiliency foam,
then wrapped in feathers and down to provide a plush, comfortable seat.


All cushions are removable which means you can flip them 
periodically to extend the life of the seat.

Available in four fabric options and several sizes and configurations.

On a tighter budget? Don't have a ton of space?


The Puff Puff sofa not only starts at a reasonable price, but it also works well in a smaller space such as a condo or apartment, without sacrificing style.
Sturdy solid hardwood and plywood frame with a h
igh resiliency foam and webbing provide a firm and supportive seat.
Available in four fabric options and a couple of different sizes.
Lead time: 2-4 weeks
"I wanted to show all of it, the structure, the beautiful oak wood. Nothing should be hidden, as is normally done in sofa design. The sofa is meant to be seen from all sides." - designer Rui Alves.
The frame is made of oak wood and holds a foam shell covered upholstery.
The detail in the wood and the upholstery give the sofa a handmade look and all the wood joints are carefully designed to follow the round shape of the sofa.

Available in two quick ship options, or contact us for all custom upholstery options.
Lead time: 4 weeks
No guest bedroom, no problem.
 
A sofa with deep seats and high resiliency supportive foam cushions that transforms into a comfortable bed.
Queen sized all-foam mattress comfortably accommodates overnight guests, with heat tempered carbon steel springs to provide support. Hypo-allergenic and mildew resistant fibre padding and high density foam top layers for added comfort.

Available in five fabric options.
A well-mannered guest in any space.

Bloke is equal parts refined haven and sofa. With a sheltering high back that envelops a loose seat and back cushion, it works its restrained proportions to the max and flaunts a thin rounded powder coated steel leg.
Available in four fabric options and several sizes.
When we say custom, we *mean* custom.


The Endless sofa has endless configurable possibilities with endless comfort. This is the perfect sofa for every day. Modern yet timeless, with
 a luxurious seat comprised of coils, memory foam, and fibre which gives an overall effect of a well-proportioned unit floating above the ground. Suitable for both residential and contract spaces.
With a removable cover and legs that act as connectors, the Endless is built to last and enrich any living area, large or small.
Available in hundreds of upholstery options, and several sizes and configurations.
Lead time on Bensen: 3-4 months
Deep, modern comfort in any home, workplace, lounge area or hospitality setting.


Designed with long, elegant lines, the Connect Modular Sofa's details of its small feet underneath for a hovering, light sentiment and pointy corners allows for the design to bring character to any space, all while complementing and enhancing its surroundings. You can now also order the Connect series with a new 'soft' seat.
Available in two quickship
fabric options
here
, or hundreds of made to order options. Several configurations available or make your own using the new configurator
here
!
Lead time on Muuto quick ship: 2-4 weeks
We are always just a call, click, or short visit away to finding you your dream sofa. Don't see something you like? Check out our website
here
for more options.