A Day at Blu Dot Headquarters & Dogwood Coffee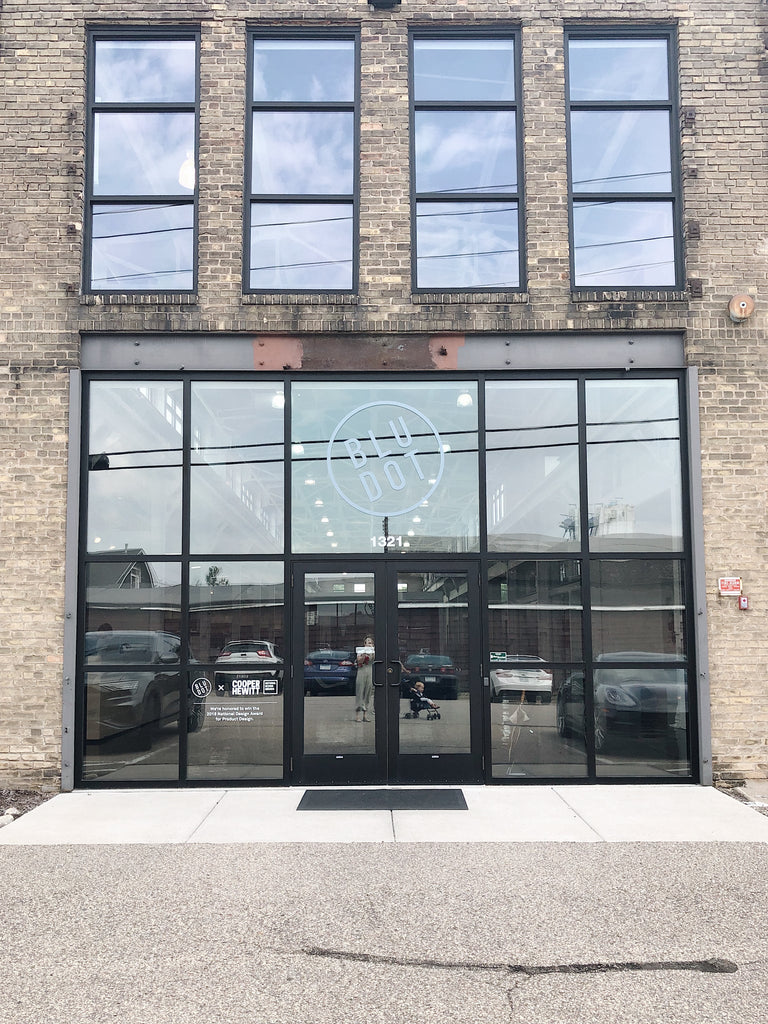 We took a trip to Minneapolis, pre-covid, to catch up with one of our favourite
(and your favourite) brands, Blu Dot.

Take a peek at a few photos we took during our visit!
The head office for the furniture, lighting, and accessory company is inside a former steel fabrication facility where B-26 plane wings were made during World War II. While modernized, they kept some of the original details such as the original steel cutting machine which remains in the eating area as a found architectural element
(and maybe because it was too heavy to move!)
We got to see some new products that hadn't been released yet (which are now available!) such as the Neat Settee pictured below.
Then we were excited to see the newest addition to the Bub collection, the Bub Chandelier!
It sits above the Good Times Dining Table in the Whitewashed Ash. 
The Mimi Stool is a new product available in three wood finishes, and features a leather seat in three colours.
 
It was really great to see upcoming products in person before they were available to our customers so that we can help them shop smarter/better.
We were happy to see that the quality and design we've come to expect from Blu Dot is still going strong.
It is a beautiful space, and we were so happy we got to visit!
After our visit we took a trip to Dogwood Coffee, who you may know from their Canadian home base here in Winnipeg! They have a spot in Minneapolis as well so we stopped in to re-fuel.


Finley, owner Nina's daughter, especially enjoyed all the furniture (mostly Blu Dot!) and murals.
We also spied some Tom Dixon Melt sconces and pendants.
Safe to say Dogwood has great taste in coffee and design!