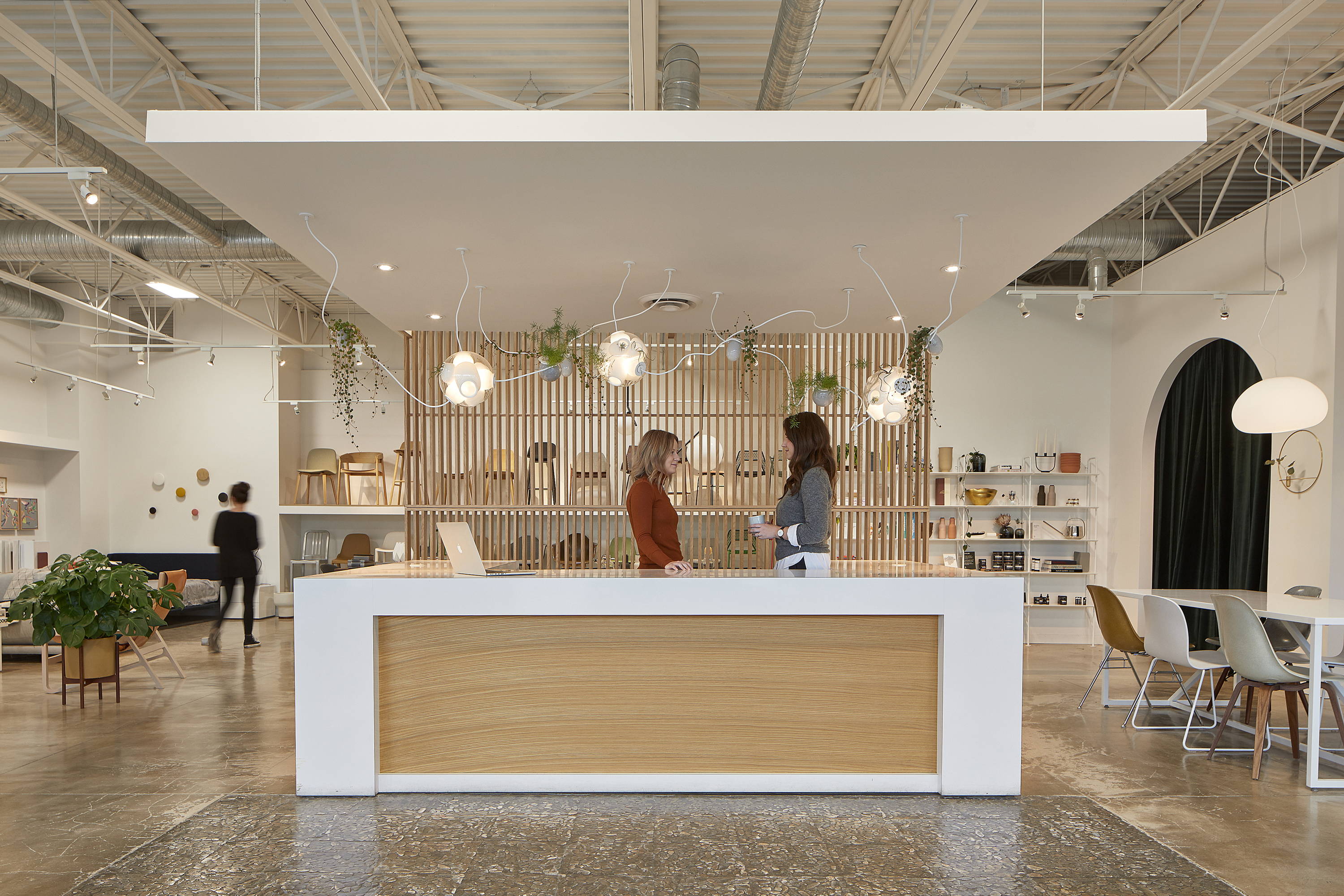 HUT K is a modern furniture and lighting design store in Winnipeg. Our collection of furniture, lighting, and design objects is curated to present many of the most respected design brands and objects from around the globe.
In 2011, HUT K opened its doors with the purpose of bringing a few of our favourite design brands to Winnipeg. Nearly eight years and two moves later, our 2800 square foot showroom at 1824 Grant now represents the largest exclusive consolidation of Canadian and international design brands in Winnipeg.
Our mission is to present great design to Winnipeg and the surrounding market and to help make your living and working spaces as beautiful and as functional as they can and should be. But we are about more than just furniture and design; we are interested in culture, collaboration, community, and creativity. We have fostered strong relationships with the local architecture and design community, as well as with local artisans and designers. We will dedicate our time and, when possible, our showroom to engage, promote, and feature local design and creativity.
We believe the built environment influences our lives in significant ways and that thoughtful design in architecture, furniture, and lighting can quite literally affect our wellbeing and productivity, ergo our lives. We believe that this positive influence through good design can be accessible to all.
What's in a Name?
The original founder of Hut K was a graduate of the Architecture Program at the University of Manitoba in the 1980's. Upon graduating, he began his own woodworking company and called it Hut J, after the old army barracks on campus. The business later expanded to carrying other lines of furniture, so the name intuitively evolved to consider the next letter in the alphabet - K.  
Every once in a while, someone will walk through the door who also went to school at that time and recognizes where the name came from. Hut K existed in The Exchange District for roughly 7.5 years before making the big move to Grant Avenue upon changing ownership, where you can find us today.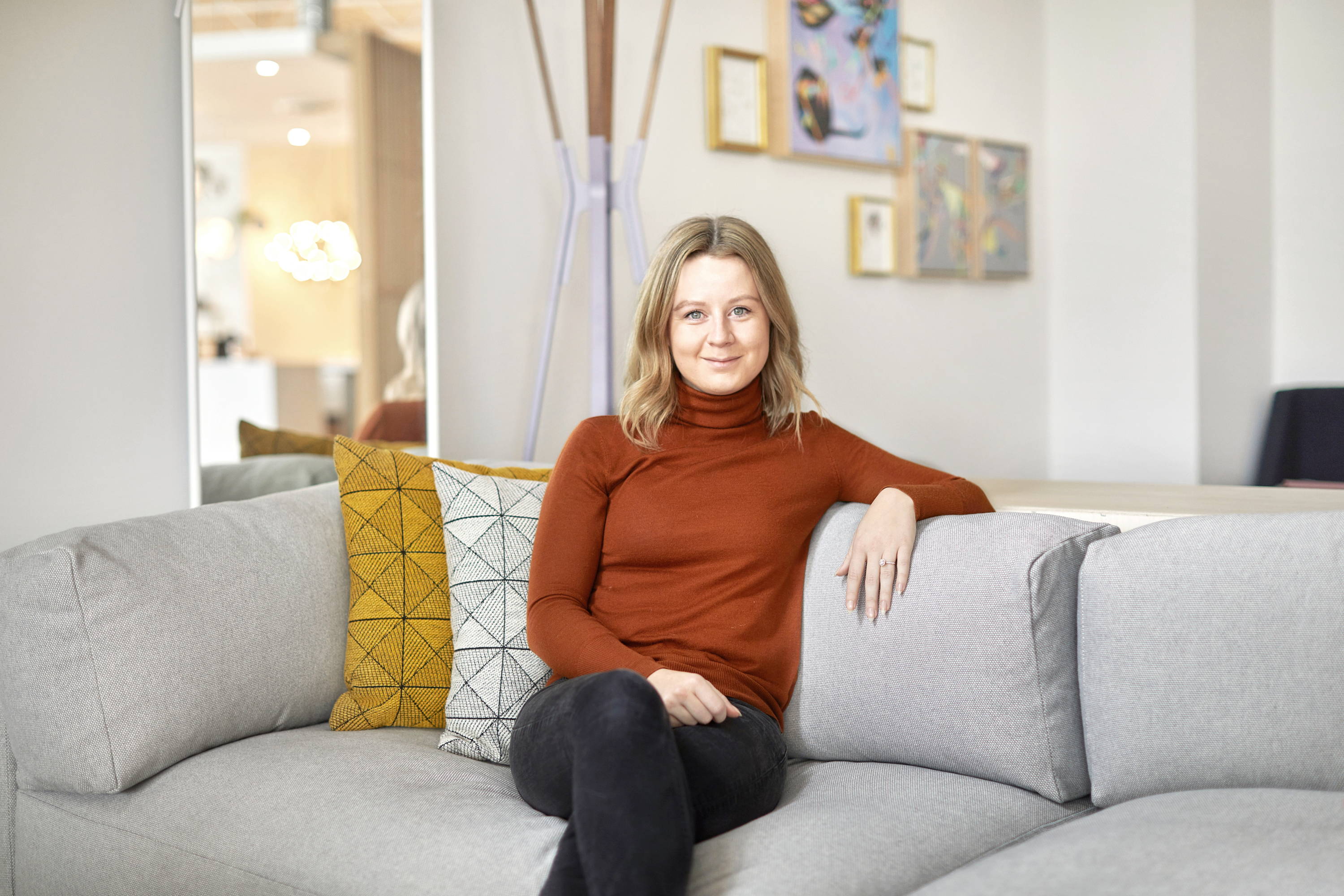 Nina Quark
Owner
An Interior Design graduate from the Environmental Design program at the University of Manitoba's Faculty of Architecture. Nina is immersed in all facets of furniture, architecture, and interior design at Hut K.
Nina is the best point of contact for general design inquiries, commercial sales as well as all things business related.
When Nina is not in the showroom, she is likely chasing after her toddler, at the dog park or enjoying a cappuccino!
Kyla Ferguson
Sales + Marketing Coordinator
Daughter of an architect and interior designer, Kyla grew up immersed in the design world starting from a young age.
While she pursued art and design in different mediums, she ended up with a background in sales, creative direction, and social media marketing. Kyla couldn't be happier to merge her love for design and marketing for Hut K, and is excited to help you find the perfect piece for your space. All marketing related inquiries and photos of your pets can be sent Kyla's way.