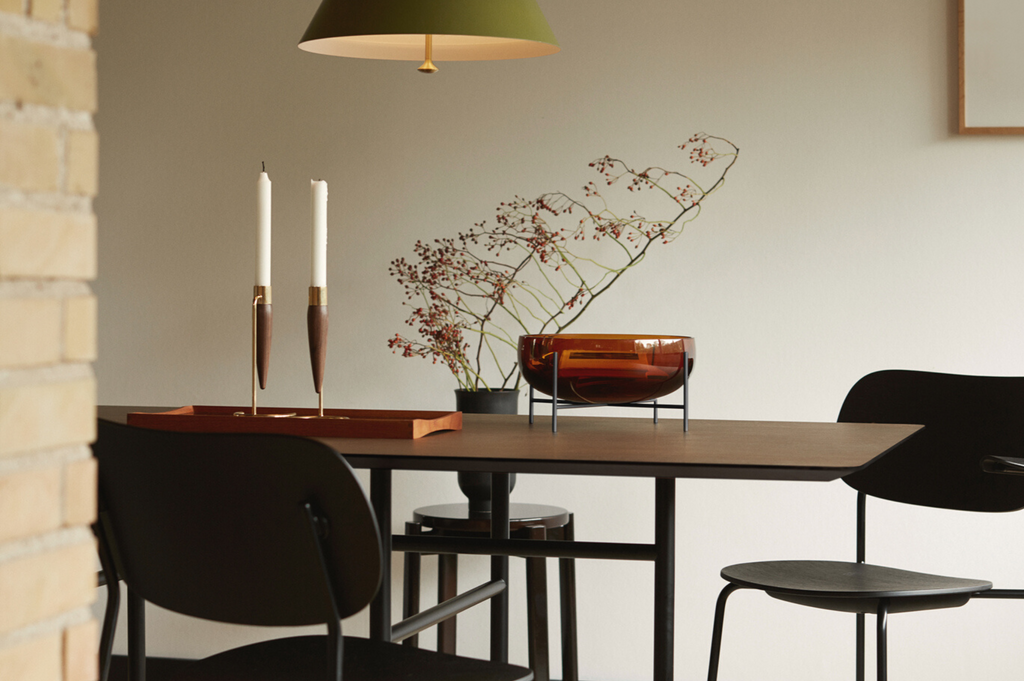 It is the season - the season of weddings, happy laughters and love!
We've put together a gift guide with items we think any bride and groom would be thrilled to receive on their shower or wedding day. It is the perfect time to gift a luxurious decor item a couple would perhaps normally not splurge on. If the couple is particularly particular, let them know we now also offer wedding registry, so they can pick and choose exactly what they'd like.
LIGHT FIXTURES
We are such light fixture fanatics and think table lamps are excellent wedding gifts. You can always find a spot for a table lamp and some of our favourites are Menu JWDA, Marset Ginger and Bolita, Bocci 28t and Flos Mini Glo Ball. They are items that will be enjoyed for so many years to come and a great way for the couple to be reminded of their wedding day each time they turn on that light!
LINENS 
Back in the day, bride and groom didn't move in together until on their wedding day with crisp and brand new everything. So new colourful towels or a Coverlet from Dusen Dusen is always a good gift idea to mark the start of this new chapter in the newlyweds life. Even if they've lived together for years already. A wool throw is also a great gift to enjoy cuddled up under on cold winter days.
SALT + PEPPER GRINDERS
Our top seller gifts are the Bottle Grinders from Menu, be it wedding, birthday or mother's day. They are a hot item. The grinder is available in a bunch of colours and will take your pepper to a whole new level, compared to pre-ground. If this style doesn't fit the bill, Tom Dixon's Mill Grinder set is also a stunning option.
DINNERWARE
Dinnerware is such a classic when it comes to wedding gifts and the Canadian made Hudson & Oak dinnerware in simple white will really make the food pop on those fancy dinners you will get invited to. Available in large and small plates, bowls and dipping dishes. Each item come in a set of 4.
VASES
For all those anniversary bouquets to come, a luxurious vase is a great idea! We particularly like the Échasse vase and bowl, Aer vase and Troll vase, all by Menu. They make great centrepieces too, or look fab placed on a credenza clustered with some books and decorative objects.
CANDLE HOLDERS
Candle holders are such great gifts - especially when bought in sets to resemble the couple! They are also a necessity for date nights with good food and wine. We'd recommend having a look at the Duca, Umanoff and Kubus 1 candle holders as well as the gorgeous Interconnect.